May 8, 2018
In this episode, Gordon talks with Whitney Owens, LPC about marketing a private practice after starting from scratch. Whitney is the owner of Waters Edge Counseling in Savannah, GA. Whitney has started a private practice twice. Because of moves, she has made with her family, Whitney has had practices in both Georgia and in Colorado. Whitney and Gordon discuss the ways that she found to network and make contacts with people to grow her practice quickly after starting it.
Meet Whitney Owens, LPC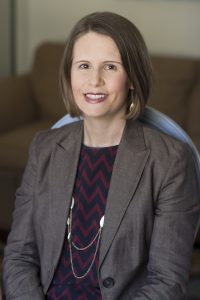 Whitney is originally from Valdosta, Georgia and has a master's degree in Professional Counseling from Richmont Graduate University in Atlanta. GA. Following graduate school, Whitney and her husband immediately moved to Denver, CO where she built a private practice while also doing inpatient work at a local hospital. In 2014 they moved to Savannah, Georgia and Whitney started Water's Edge Counseling. Whitney is married with two beautiful girls ages five and one.
In addition to counseling, Whitney also offers a number of other services including training and keynote speaking. She has been invited to local organizations such as churches and schools to educate on leadership, adolescent issues, parenting, family concerns, and mental health. Whitney has also facilitated retreats focused on helping women heal and find themselves.
Starting From Scratch In Private Practice
One of the unique things about Whitney is that when she started her current practice, she was able to build it and fill it with clients fairly quickly. What Whitney has done has been to concentrate on some proven ways to build a practice from scratch.
Whitney has had the unique opportunity to start private practices in two different cities during her career thus far. And what she did was typical for a lot of people, she started at private practice while working somewhere else. Whitney was working in an inpatient setting and then would see private practice clients in the evenings and on weekends.
Both experiences gave her the opportunity to learn not only clinical skills but also some business building and private practice skills. When Whitney and her husband got the opportunity to move back to Georgia from Colorado, Whitney made the decision to pursue private practice as a full-time endeavor.
Marketing and Building Relationships
One thing that Whitney knew she needed to do in order to build her practice was start networking. What she knows about the town and culture she now lives in (Savannah, GA), is that building those relationships in the community were important.
What has worked best for Whitney is spending time out in the community going to doctors offices and even doing some presentations with them on mental health issues. So many times doctors offices, hospitals, and other providers are grateful to have the contact and know who to refer to. By having that personal connection just increases the likelihood of them feeling confident to make those referrals.
Understanding the Community's Needs
The other place in which Whitney has had a lot of success is in having an understanding of the community's needs. By spending time with doctors and other professionals, she would simply ask what were their concerns for patients and how as a therapist, she could help them with those problems. It comes from a place of concern rather than going out there to "convince" someone to make referrals.
For example, Whitney was able to connect with a local design school that sends her referrals from their student counseling services. And in addition to the referrals, she is getting, she was able to connect with some students to help with the revamp of her website. So it was a "win, win" situation for both she and the design school students.
Drawing on Supports
The other thing that Whitney has been able to do is to draw on the support of a mastermind group. Both Gordon and Whitney have been involved in mutual mastermind groups and have learned so much. Whitney said that she has been able to double her income since being involved in a mastermind group.
Mastermind groups allow clinicians to be with peers who are struggling with many of the same issues in their practices. A person can learn so much from the group in that many of the people in the group, along with the facilitator, have done or are working on many of the same things. For example, things as simple as what phone system to use or larger issues like whether or not to form a group practice.
The other thing that mastermind group does is create a sense of accountability for you in your practice. Private practice can be lonely and by having other like-minded people to bounce things off of, helps us stay focused. Also if you say you are going to do something, the group, in a way, holds you do that and holds you accountable.
Creating A Niche
One of the other things that Whitney and Gordon discussed is how they have both integrated faith and spirituality as somewhat of a niche in their practices. Both Whitney and Gordon have theological/faith-informed training. They talk about how this has helped them in their practices in terms of being identified as "Christian Counselors" and being able to incorporate addressing spirituality as part of what they can offer clients.
Of course, both Whitney and Gordon very much recognize that this needs to all be done in the context of doing sound clinical work first and keeping those ethical boundaries by being respectful of differing beliefs or spiritual practices. Having a "faith focus" or identifying one's spiritual orientation can be attractive for some potential clients.
Finally, the key to success in private practice comes with hard work and persistence. Being able to face that challenges of private practice head-on and continue no matter what is what is needed to create a successful private practice.
Resources Mentioned:
Whitney's website: https://watersedgecounseling.com/
Meet Gordon Brewer, MEd, LMFT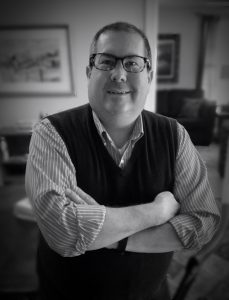 Gordon is the person behind The Practice of Therapy Podcast & Blog.He is also President and Founder of Kingsport Counseling Associates, PLLC. He is a therapist, consultant, business mentor, trainer and writer. PLEASE Subscribe to The Practice of Therapy Podcast on Apple Podcasts, Stitcher and Google Play. Follow us on Twitter @therapistlearn and Pinterest "Like" us on Facebook.